Hamilton Placed in RED Control Level Effective Monday Nov.16th
---
---
Dear Falcons families,
On Friday afternoon Premier Ford announced that Hamilton region will be moving into the RED "Control (stringent measures)" level of the COVID-19 Response Framework as of 12:01am on Monday November 16, 2020. The province has also adjusted the thresholds for the different levels, more information can be found here.
Currently we are waiting on clarification from the City of Hamilton on the impacts on the maximum number of persons permitted per rink, but it is clear that the RED "Control" level means we cannot have any gameplay or scrimmages. This means any games schedule after November 15th, are cancelled.
We are working to update the ice times for each age group and as we get direction from the City, we will keep everyone informed. For House League players, the schedules on the website will be updated once we have updated the ice schedule.
Operations will continue as planned for this weekend. Current capacity rules and regulations will be strictly enforced. Please respect the one spectator per player rule to ensure that all players will be able to participate in their games this weekend.
Please be patient while we navigate the next steps upon receiving this information this afternoon. We will provide an update early next week to determine a course of action going forward.
To review the full statement released by the OWHA, please see below.
Stay safe! More information to follow soon.
FGHA Board of Directors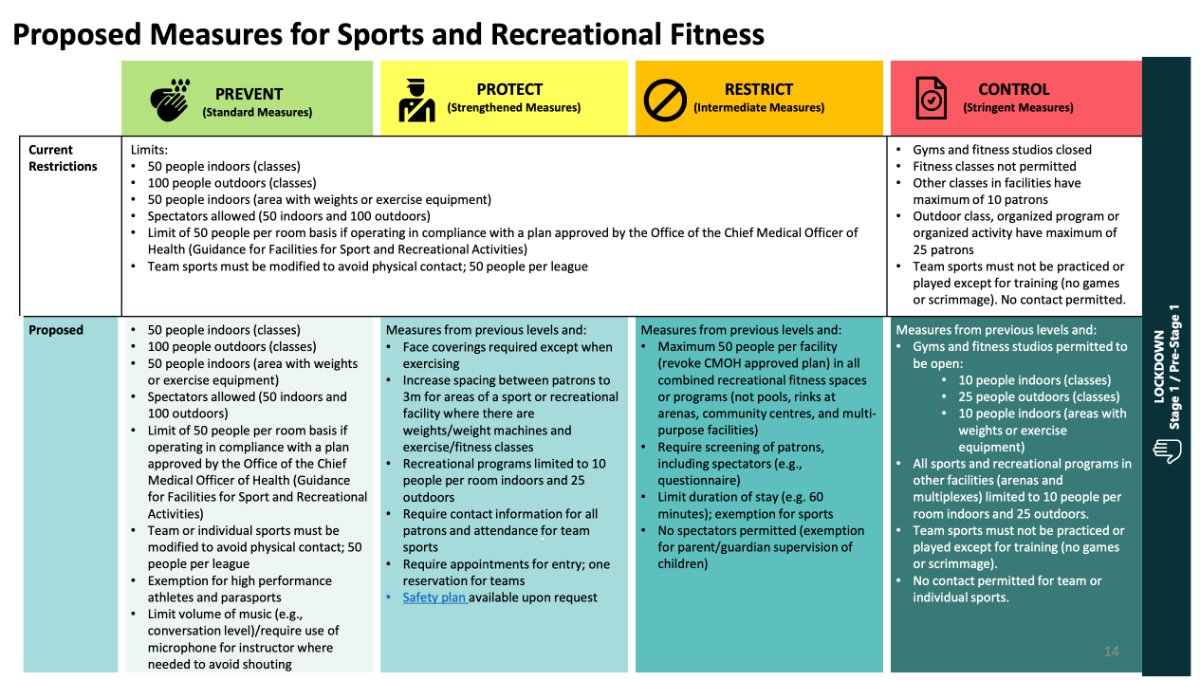 .................................................
Attention OWHA Members,
IMPORTANT COVID-19 UPDATE
Premier Ford announced, today, that Ontario is implementing additional Public Health measure in the following regions, as a result of their higher than average rates of transmission.
Toronto will be in the Control (Red) as of tomorrow with Hamilton, Halton and York Regions moving into the control (Red) category as of Monday November 16.
Team Sports in these areas are limited to training sessions only (no games or scrimmages).
Teams from these areas are NOT permitted to participate in modified games or scrimmages in other parts of the province. Gathering numbers are also impacted with no more than 10 inside and 25 outside. Numbers cannot be combined.
We urge you to check the detailed information that is available through the Government of Ontario web site.
All OWHA programs must be in compliance with the Government of Ontario, local health unit and OWHA Return to Hockey requirements.
Kind Regards,
Ontario Women's Hockey Association